"By Accident"
---
Town of Accident

Accident Maryland located in Garrett County is a quiet country town in Maryland with a small population. There is an interesting way the town got its name. It has many farms and county life with a blend of churches and industry. Today, community parks offer Accident's residents and visitors a fishing pond, pavilion, Little League field, walking trail and other amenities. There is a wide variety of activities to suit anyone's interests. From country restaurants to the beautiful Appalachian environment. Only here in Western Maryland can you completely experience all the beautiful seasons. Accident is a great place to call home. Providing an excellent environment for raising children, enjoying a quiet reserved country life, or expanding your business in a progressive industrial environment. Accident offers a little bit of everything… which makes it such a great place to call home.
Elevation: 2,415
www.accidentmd.org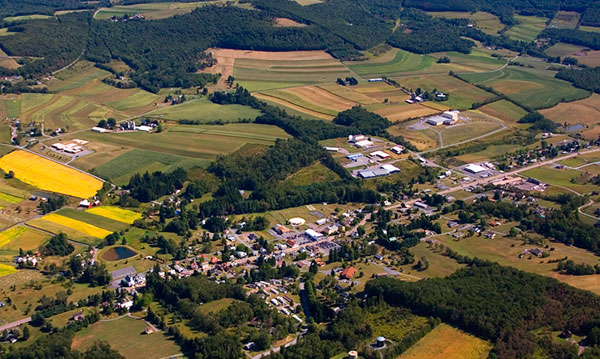 ---
History of Accident
In 1774 Lord Baltimore, Proprietor of the Maryland Colony, opened his lands "westward of Fort Cumberland" for settlement. Brooke Beall and William Deakins, Jr., both of Prince George's County, traveled with their surveyors to secure choice tracts of land. William Deakins and his brother Francis had warrants for several tracts, and on April 14, 1774, they surveyed a fine tract of 682 acres between the branches of Bear Creek, including an old Indian camp ground on the trail to Braddock's Road. But when the survey was completed, Brooke Beall and his party appeared on the scene and Beall claimed that he had selected the same tract for his survey, calling attention to his axe marks on the trees to prove his claim. Deakins replied that it appeared that they had selected the same land "by accident". Since he and Beall were friends and land was abundant, he proposed that Beall take over the survey already made. To this Beall agreed, although his warrant called for 778 acres. John Hanson, Jr., Deputy County Surveyor, made out the survey to Beall, and they named the tract Accident.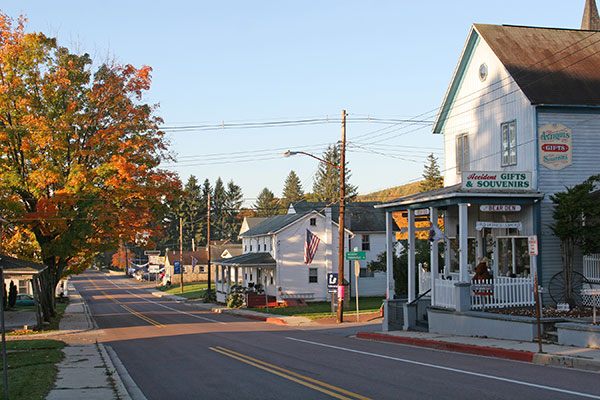 ---
The Drane House
The Drane house is a historical site portraying and preserving thew way of life and represents the area's tobacco-growing days with the early settlement of Garrett County. The James Drane House is a historic home located at Accident, Garrett County, Maryland. It is a 1 1⁄2-story, long rectangular log and frame structure with a pitched gable roof, and an exterior stone chimney. The house was constructed circa 1800 by James Drane, the first permanent settler in the Accident. The Drane House serves additional significance from its architecture, representing a highly unusual combination of the log and frame construction techniques and an uncommon variant of the hall-and-parlor plan type. This historical site will be open for tour by individuals and groups at specified times and upon request, donations are accepted.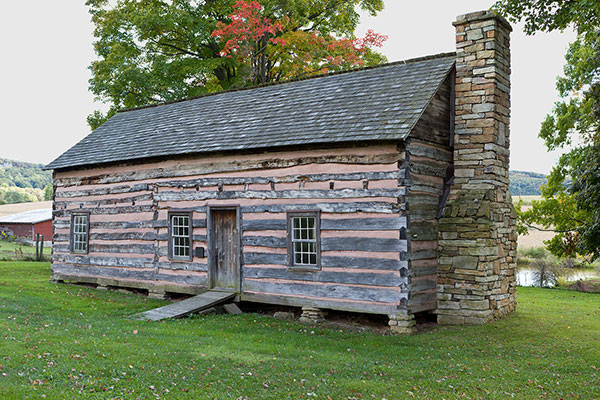 ---
Town Parks
Town Park East – large playground, 1/4 mile walking trail, small pavilion, a tennis court, baseball field home of the Central Garrett Little League Teams, and a horseshoe pitching area; located on South Street.
Town Park West – one large pavilion with fireplace and two smaller pavilions; all with grills; small playground which includes volleyball court, see-saw, swing set, and sliding board; pavilions available for rent by calling the town office at 301-746-6346.
Veteran Park – site of the Post 208 American Legion's memorial to all those who have served or are serving in the Armed Forces to defend our country; located at the intersection of South Main Street and Main Street Extended.
Community Park – (located at the town pond) – stocked by the Maryland Department of Natural Resources; site of several fishing rodeos throughout the fishing season.
Marjorie K. Fratz Memorial Park – located beside the town hall at 104 S. North Street; dedicated to Marjorie Fratz – former town manager.
---
Location and Directions
---
Local Business