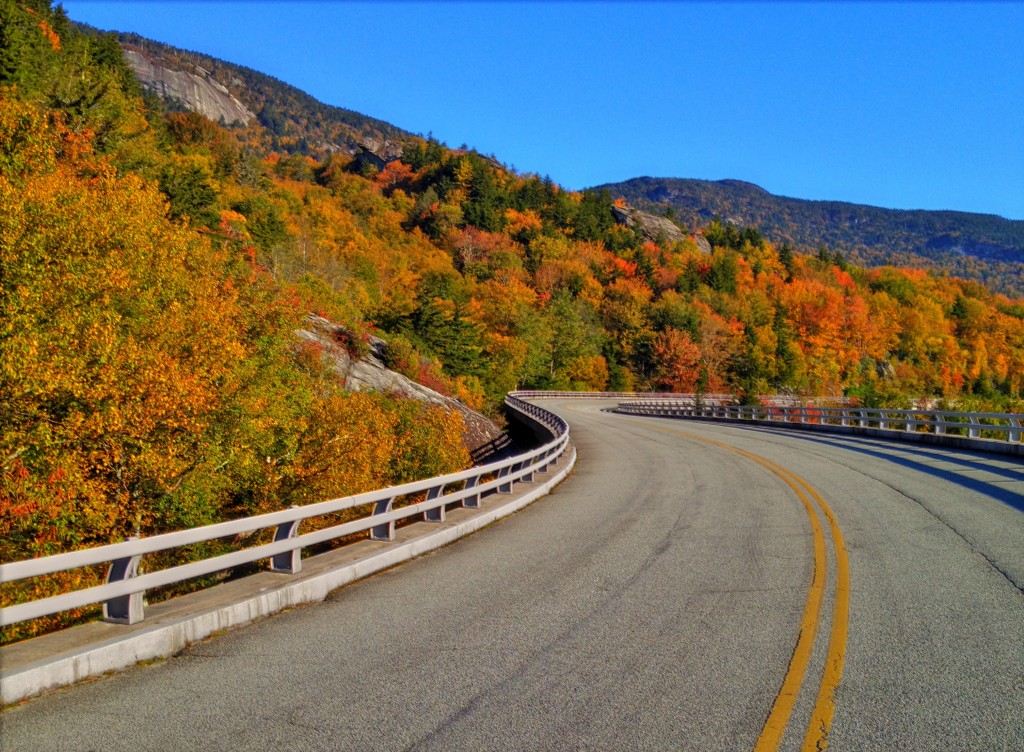 ---
The Blue Ridge Parkway provides critical habitat for over 50 threatened and endangered plant species.
The Parkway is one of the most ecologically diverse areas in the world with about 100 varieties of trees, 1,600 plant species, 54 mammals, and 159 species of birds.
The Blue Ridge Parkway was designed as a recreational motor road, connecting Great Smoky Mountains and Shenandoah National Parks.
Each year over 30,000 school children in Virginia and North Carolina receive educational programs in their classrooms from Blue Ridge Parkway Rangers.
There are twenty six tunnels on the Blue Ridge Parkway, but only one in Virginia. This is primarily because the North Carolina mountains are more rugged than those in Virginia.
The Blue Ridge Parkway travels through twenty nine counties and contributes two billion dollars each year in revenue to North Carolina and Virginia.
The first contract for work on the Blue Ridge Parkway, awarded to Nello Teer Construction Company of Durham, NC in the heighth of the Great Depression, was for over $316,000.
The Blue Ridge Parkway ranges in elevation from 649 feet at James River in Virginia to almost 6,050 feet at Richland Balsam, south of Mount Pisgah,North Carolina.
Several of the early designers, architects, and engineers of the Blue Ridge Parkway worked together on New York's Westchester County Parkway, incorporating many of the same design elements.
The 469-mile Parkway is the longest, narrowest, and most visited National Park in the country and is carried across streams, railways ravines, and cross roads by 168 bridges and 6 viaducts.
The speed limit is never higher than 45 and lower in many places.
The highest point on the Parkway, at an elevation of 6047 feet, is south of Waynesville, North Carolina near Mount Pisgah on Richland Balsam Mountain at Milepost 431.
Within the boundaries of the Blue Ridge Parkway are 47 Natural Heritage Areas set aside as national, regional, or state examples of exemplary natural communities.